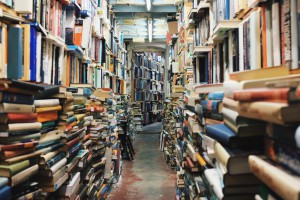 Choosing top 10 inspirational books is not an easy task. But still, I have decided to share with you my personal all time favorite list of inspirational books.
I have red all the books below and enjoyed them tremendously. Each of it came to me in just the right time of my life, so that I can get the maximum benefit from it.
I will not order them by numbers, as I don't want to assign value in that way because each of the books offers a special and unique insight into a certain life topic, and just by itself is a great help and support in times of need.
There is really no "one best" or "single best" book out there for any topic, let alone in motivation and inspiration self-help category.
You and you alone need to feel what resonates with you the most, feeling into the current issues you are facing in your life.
You will resonate with different book, depending if you are experiencing anxiety and panic attacks, lack of love, being bored of life or simply wanting to change your life with love.
If you want to check out more details about a specific book, just click on the title of the book below the image and a new window will open directly to book page at the Amazon site.
There you can verify book availability, format, delivery methods as well as see other comments from people who have also (hopefully) red it.
Without further a due, here is my personal favorite list of
Top 10 inspirational books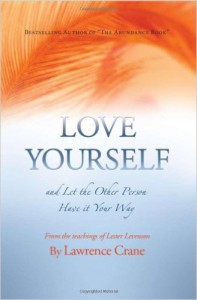 Love Yourself and Let the Other Person Have It Your Way
Author: Lawrence Crane (from the teachings of Lester Levenson)
Print Length: 180 pages
Publisher: Lawrence Crane Enterprises, Inc
Publication Date: September 1, 2009
Why I simply love it:
This is the book that actually I got to read just one year ago. I was amazed at the insights that were clearly presented as well as the simplicity of something that we usually simply take for granted. And I am talking about unconditional love towards yourself.
Unconditional love is something that was probably not taught to us or we didn't quite understand it early on, and I can say that for a fact because I don't think you would be browsing this page if that was not the truth.
Nevertheless, as I am living and breathing proof, it is never too late to start learning and applying simple processes that lead you to change your life with love.
Like the author said in the beginning of the book, "What the world needs now is Love Sweet Love…"
---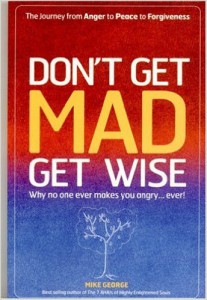 Don't Get Mad, Get Wise: Why No One Ever Makes You Angry… Ever!
Author: Mike George
Print Length: 160 pages
Publisher: John Hunt Publishing
Publication Date: January 5, 2007
Why I simply love it:
Mike George was the first author that I met physically and who introduced me to the arena of personal development. Up to that time (oh, it's quite some time by now) I was oblivious to anything that was self-help related, and things like meditation, inner focus and connecting with myself were simply a buzzwords, that I knew nothing about.
After I spent some time with him I simply decided to go online and purchase whatever material there was on him, and this book is my favorite.
In it you will learn simple ways to understand and allow yourself to learn something form your anger, and also to simply stop being so angry.
The best part of the book in my opinion is in Chapter 3, called "Why Forgiveness Always Heals". There you will learn 7 responses to hurt and the absolute truth about hurt and forgiveness. It is such an important topic that is discussed in detail and with attention it really deserves.
---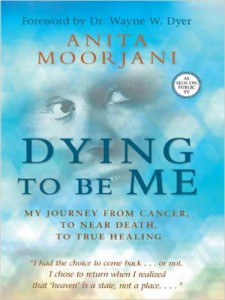 Dying to Be Me: My Journey from Cancer, to Near Death, to True Healing
Author: Anita Moorjani
Print Length: 221 pages
Publisher: Hay House
Publication Date: March 1, 2012
Why I simply love it:
I simply devoured this book in one day, because when I started reading it I could not stop. The main theme of the book is Anita's journey from almost dying of cancer to returning back to life, healing completely and sharing her amazing experience with the world.
I recommend it to everyone who has faced or is facing a life threatening condition or just has a always present fear of dying.
Once you read what she went trough (and yes, it is similar to other near death experiences) you will probably start loosing that fear of dying that was lingering for so long…
I would like to share with you an excerpt from the book chapter where Anita talks about dying:
"Oh my God, I feel incredible! I'm so free and light! How come I'm not feeling any more pain in my body? Where has it all gone? Hey, why does it seem like my surroundings are moving away from me? But I'm not scared! Why am I not scared? Where has my fear gone? Oh wow, I can't find the fear anymore!"
You can check a video posted on YouTube from when Anita had a seminar at the Creative Life Center in Sedona Arizona (Saturday, March 23, 2013).
There is also a book review done by the NeuroQuantology that is also a good read.
---
No Attachments, No Aversions: The Autobiography of a Master
Author: Lester Levenson
Print Length: 150 pages
Publisher: Lawrence Crane Enterprises, Inc.
Publication Date: December 31, 2002
Why I simply love it:
This is as good as it gets. It is a true story about Lester Levenson, an american self-realized master that started the Releasing movement.
Lester Levenson was a man from Elizabeth, New Jersey. He was a physicist and en engineer. He wanted happiness and went about trying to find it like the rest of us did. But whatever he tried he ended up in the same place of unhappiness and searching. that is, until he found out what it takes to be completely happy.
It was really motivating and inspirational to actually see how in today's world, where we all expect gurus and masters to show us the way, one can actually find a way toward complete realization on its own and by himself.
The book is divided into what Lester calls life BC and AC, meaning Before Consciousness and After Consciousness.
Here is a part of the book that summarizes it nicely, in Lester's own words: "I came into an exalted state of happiness, so tremendous, it is difficult to describe. This joy is what everyone in the world is seeking. This is what very few people are finding. But the way this fell upon me can be given to others, so that it can fall upon them also."
This book is a must read for anyone interested in imperturbability, that is achieving a state of happiness without any sorrow.
---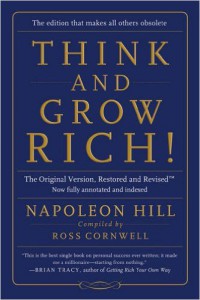 Think and Grow Rich!: The Original Version, Restored and Revised (TM)
Author: Napoleon Hill
Print Length: 416 pages
Publisher: Mindpower Press; Original, Restored Edition, Annotated edition
Publication Date: April 1, 2015
Why I simply love it:
It is by far the most popular and well know book which many claim to be a stepping stone of personal development industry. Napoleon Hill has a great gift in explaining what he himself learned to be the principals of success, leading into everything else that followed by the "creating with your thoughts" paradigms.
The first edition of Think and Grow Rich was released in March 1937.
At Andrew Carnegie's bidding, Napoleon Hill studied the characteristics of successful people and developed 16 "laws" of success meant to be applied by people to achieve success. Think and Grow Rich condenses these laws further and provides the reader with 13 principles in the form of a philosophy of personal achievement.
This book has rightfully earned it's place on the Wikipedia and was revised couple of times.
---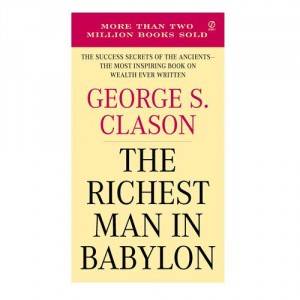 Author: George S. Clason
Print Length: 144 pages
Publisher: Signet; Reprint edition
Publication Date: January 1, 2002
Why I simply love it:
If you like to learn with parables set in ancient Egypt, this is the right book for you. But don't be fooled by its simplicity, as the principles taught in the book are really worth pondering upon. Some are really necessary for all the other self-development work, and the content of the book doesn't need to apply only to wealth building
The book will show you all the necessary ingredients that will help you with many issues in life, such as dealing with debt and accumulating wealth, like seven cures for a lean purse, the five laws of gold, goddess of luck as well as other stories.
---
The 7 Habits of Highly Effective People
Author: Stephen R. Covey
Print Length: 432 pages
Publisher: Mango Media Inc
Publication Date: June 20, 2015
Why I simply love it:
Stephen Covey was a real treasure for this planet of ours. I have all of his books and I enjoyed reading every single one of them. Although you might not put him in the area of "self-help" the way in which he presents the values which are really important should you decide to pursue them go a long way into motivation and inspiration of the entire generation of managers, directors and CEO's.
The book first introduces the concept of paradigm shift and helps the reader understand that different perspectives exist, i.e. that two people can see the same thing and yet differ with each other. On this premise, it introduces the seven habits in a proper order.
Each chapter is dedicated to one of the habits.
You can check out a really nice Wikipedia review to learn more about the chapters and book presentation style.
---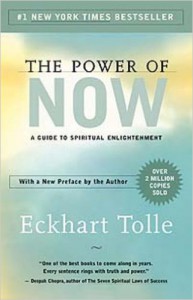 The Power of Now: A Guide to Spiritual Enlightenment
Author: Eckhart Tolle
Print Length: 258 pages
Publisher: New World Library
Publication Date: October 6, 2010
Why I simply love it:
Eckhart Tolle started his journey with a simple statement he realized was bouncing through his mind. The statement was "I can't live with myself."
This simple sentence brought in him a motivation to start questioning who is this "I" who cannot live with "himself".
This in turn led him to dropping his ego and entering a state of blissful peace and joy of simple presence.
The chapters of the book are: "Introduction", "You Are Not Your Mind", "Consciousness: The Way Out of Pain", "Moving Deeply into the Now", "Mind Strategies for Avoiding the Now", "The State of Presence", "The Inner Body", "Portals into the Unmanifested", "Enlightened Relationships", "Beyond Happiness and Unhappiness There Is Peace" and "The Meaning of Surrender".
Various chapters emphasize a "philosophy" of destroying the "destructive dominance of the mind and ego" in an effort to overcome what Eckhart calls "the pain body".
Highly recommended book.
---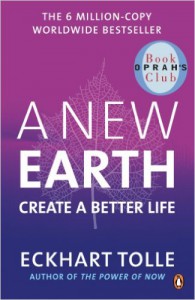 A New Earth: Create a Better Life
Author: Eckhart Tolle
Print Length: 337 pages
Publisher: Penguin
Publication Date: January 1, 2009
Why I simply love it:
This book deals with ego, and all the mischief people do to each other when under control of this mechanism.
It is the single most important thing that we need to lovingly let go of, should we ever hope to encounter lasting happiness and joy in our lives.
Ego is the form of separation. Ego is the source of fear. Ego is always telling us lies, and forcing us to comply when we don't feel like, or do things we would not otherwise do.
Oprah Winfrey selected A New Earth for her book club in January 2008.
---
Conversations with God Trilogy: 3 books Collection set (Book 1, Book 2, Book 3)
Author: Neale Donald Walsch
Print Length: 240 pages + 263 pages + 392 pages
Publisher: Hodder Paperback; Hampton Roads Publishing Company
Publication Date: February 6, 1997; May 1997; November 1998
Why I simply love them:
I purchased entire trilogy of books in one go, and I enjoyed reading trough them tremendously. As I recall, there is even a movie made according to Neal's life and everything that preceded writing of this books, which I watched, and it really gave me hope and inspired me that there really is a God but also it explained in a really simple way why God seemingly allows bad things to happen.
It's a nice book, sometimes really humorous, as the author gets into discussing more and more complex and challenging topics with God.
---
Conclusion
This is my suggestion of the top 10 inspirational books that I would recommend (and have recommended) to anyone who is seeking this information.
You might not agree with my views, or you might have some additional books that you would add to the list, so please feel free to comment below about it. There are lot more books that are on my shelf, but if I had to decide on just recommending ten, these would be it.
If you choose to recommend a book, it is important that you actually red it and that you found it useful for a specific life situation or issue, or you would simply like to share it with the readers because you found it to be highly inspirational and motivational, in other words worthy of mentioning.
Remember, there is no single right or wrong answer for everyone, each of us is unique in so many ways, and what works for me might not work for you.
That being said, what works for you?
Love,
Sinisa