Job Rejection Letter – What The #$%! Just Happened?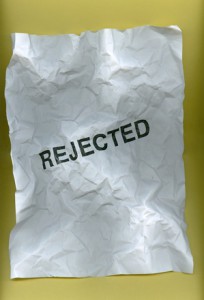 Years ago, there I was, living in a slightly lusting state of awaiting positive response to my job application from the employer I have applied to.
I knew I had all the job posting requirements covered. I had the experience for most of the things required, and where I didn't I thought hiring manager will recognize my learning potential, based on my results up to that time.
I was pretty happy to think that it was obvious to both of us that they would be really getting a great deal with me.
But guess what, as weeks went by, and without any interview conducted or even a call received, I was suddenly faced with the understanding of my "prospective employer", that in reality we disagree on the subject of "me being a perfect candidate" for the advertised job. 🙂
And I found myself at the receiving end of the (in)famous job rejection letter!
Why Me God? Why Does Everything Happen to Me?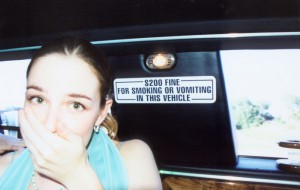 There are different types of companies each with its own company culture out there. Some of them don't even bother sending you application info back. They just mention in the application form something like "If we don't get in touch with you in the next couple of weeks you can assume we didn't select you", so I guess receiving any information, even if it's rejection letter still counts to something.
You know, a kick in the butt is still making you go one step forward!
In reality, rejections are not that easy to swallow. They drill to the core of what and who you are and if you are wishy-washy there, you will feel pain. And you will be hurt.
Our friends and people close to us will usually try to comfort us that with time or increasing number jobs applied to, it gets easier and easier to handle rejections. Well… if we just go with that, it really does take time! And it still continues to hurt along the way, only the intensity lessens a bit.
In order to save ourselves from suffering, our mind then tells us that the smart thing to do is to shut down to our feelings, especially to those that get triggered up by rejections. And the problem with this tactic, is that we shut down to life entirely.
You see, you cannot shut down selectively, either you are open to your feelings (meaning open to both good and bad) or you are completely shut down from them (meaning you shutdown from both good and bad). You can't have one without allowing the other.
So is There Really a Way to Stop Hurting for Good Without Shutting Down?
The only way to actually stop experiences and life situations (like job rejections) from hurting you is to come to the terms with the reason why you are really upset. You begin by slowly opening that can of worms and you start getting them out one by one, until there is not a single one left.
The truth is, you are not really upset because you didn't get the job.
Although it may seem like that, you are in reality upset for a whole different reason…
Wait… So You Say There is Something Else Going on Here?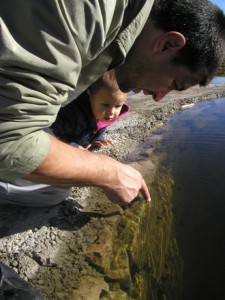 Yes. You see, from the moment we were born we started to be influenced by that same world we were exposed to, by our parents and relatives, by the people that were interacting with us, and later on by the education system, movies and general society norms and rules.
Research has been done on the fact that whatever happens to us in the first couple of years (some even say the first year of our life) is what makes a lasting and energy intense (but subconscious) memory imprint, that (if not checked out) stays active and in operation for the rest of our lives.
We form our beliefs and conclusions about who and what we are and who and what this world is. We decide on all the things that are dangerous in the world and how me must behave to be safe from them. We learn to seek the approval of others, in any form we can, to be able to survive.
Those childhood experiences are the first things that we acquire and fully accept without any doubt, and they engrave the basic rules for what we resist and what we want throughout our lives!
The Real Reason I Feel Upset!
The real reason I got upset is not directly related to the issue of not getting the job at that specific company. Really, when you think about it, there are thousands of companies, and thousands of ways to make a living nowadays. There is nothing really special in that specific company or that specific job position.
The thing that hurts the most is how we judge ourselves based on that job rejection letter.
What have we concluded about ourselves? What did it remind us to, from our early childhood days? What beliefs got validated by that event?
Here are some examples of what could get triggered:
I am not worthy
Nobody wants me
Nobody likes or loves me
I am going to die and nobody cares
World is an evil place
People are evil
I will never be happy
I will never get what I want
There is no use in trying
You get the picture, right? In short, you will not be able to get approval from outside and you will die.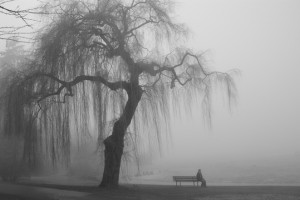 So, when you take all those beliefs and feelings for checking in your current situation, you will notice that some or even all of them are being activated and that fact has nothing to do with the job opportunity itself!
All those feelings were already inside of you, and the letter just stimulated them and got them out in the open, for you to see them.
And all of them rely on the fact that you think you get your approval from the outside.
We have assigned so much approval value to that specific job, that in our minds it was the perfect solution for most of our problems, and we also imagined that if we got the job we would finally be happy…
What a load of bullocks.
The company failed to recognize the value I could bring to them, and if somebody doesn't recognize my value, they are really not good for me to be hanging out around them. That is about the entire meaning a rejection letter carries.
Why would I want to work for someone who's vision is impaired? If I applied with the idea of adding value to the company, in the long run they have probably lost by not hiring me.
And if you applied for any other reason, for example solely for the benefits that were offered, like paycheck, perks or prestige of the position, well, then you need to start taking a look inside of yourself and check and see from where does your true value come from.
Do you think paycheck, perks or prestige of the position will add value to you?
The real value and worthiness of each and every one of us, comes from the inside. It's the only place it has ever been and only place it will ever be. And you will never be truly happy until you discover this for yourself.
One of my favorite Guy Ritchie movies – "Revolver" from 2005 – has a great quote:
"There is something about yourself that you don't know. Something that you will deny even exists until it's too late to do anything about it. It's the only reason you get up in the morning, the only reason you suffer the shitty boss, the blood, the sweat and the tears. 
This is because you want people to know how good, attractive, generous, funny, wild and clever you really are. Fear or revere me, but please think I'm special.
We share an addiction. We're approval junkies. We're all in it for the slap on the back and the gold watch. The hip, hip, hoo-fu*king-rah. 
Look at the clever boy with the badge, polishing his trophy. Shine on, you crazy diamond. Cos we're just monkeys wrapped in suits, begging for the approval of others."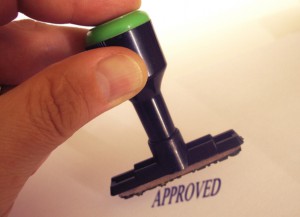 You must check within yourself and find your own approval, one that is always there, because if you don't, each time life throws you something in the face it's gonna hurt like hell and you will suffer. 
And it's no fun living a life like that, don't you agree?
When you succeed in finding your approval inside, rejections won't matter, because they don't carry a deeper meaning about yourself anymore.
Where Do I Go from Now?
You can decide to use this experience and start dealing with your deep buried feelings. You have a rare opportunity now when the feelings are up in the open, to learn something about yourself.
You can clearly see what are the limitations you are holding in your subconscious mind.  And you can decide to let them go and start looking for the approval that is inside of you, already unconditional.
Do what you can to get motivated and allow yourself to open to life, love, Universe, God, whatever you call it and however you feel it.
A good starting point for you might be to see if something on my reviews and recommendations page resonates with you.
We are not here just to wrap ourselves in suits and go to work. We are here to provide value and benefit to others, and when we do that we get to experience the only thing we have been searching for all this time..
We get to experience real love!
And that experience can come only from the inside, it has nothing to do with the job, money, car, house, vacations…
So if you ever got that job rejection letter, please comment bellow and share a thought that can be useful for visitors of this page.
Share with us your understanding that probably months or years later, that at the moment you were not aware of. Give an example that shows everyone that for every down there is always an up!
Take care,
Sinisa