It seems like everywhere we go, fear and worry plague us all. It's like a virus that has gotten out of control. And the real danger is, we actually think that worrying helps. I hope by the end of this post you will think again, and decide to stop worrying.
Please don't take anything I say for granted, allow yourself to keep an open mind and be surprised with the results that show up.
Relax, sit back comfortably so that we can start from the begining and
Define Worry
Worry is a state characterized with increased anxiety and nervousness. If examined closely, we will see it is strongly and directly related with imagining the worst possible outcome for a certain situation or event. It is usually deeply connected with failure, pain, rejection, being hurt or death.
When we worry, we are actually using our current space and time to picture, or imagine, the worst possible outcome. In another words, we are focusing all our energy into visualizing the only thing we would not like to have happen.
From our earliest days, we were thought that the worry is good. That somehow, it is a sign of love, and if we really love a person we should also be worried about them a lot. The more we love a person, the more we should worry.
When we translate that really strong belief with the above described scenario, we get something like "The more we love a person, the more we picture the worst possible outcome that can happen".
Now you tell me, is that really a way to love someone? If you are strongly holding on to that logic, then please don't ever love me. I do not need people around me holding negative pictures about me in their minds. 😉
Should I Be Worried?
Our minds work in pictures and do not recognize negations like "NOT", "DON'T" or "NEVER". If you want a real world example and proof of this, I will use the famous analogy with a shoe.
Please do not think about a shoe! Never think about a shoe! Don't walk inside the house with your shoes on!
Tell me, what picture did you have in mind? It was actually a picture of a shoe, right?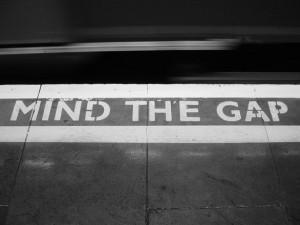 The above mentioned example is really important to take into account and I suggest you spend some time pondering it, because it clearly demonstrates something very powerful.
You don't need to believe in the Law of Attraction or anything related to that, but you should be able to accept that the things you focus on most, are the things that you see more of in your life.
It's like when you decide on a certain brand of car to buy, suddenly you start noticing those same cars around you more often, while before you probably did not.
How Can I Stop Worrying?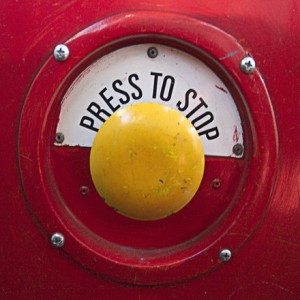 I will now share with you some of the ways to stop worrying that I use on myself whenever I feel the effects of worry.
What is the worst thing that can happen method?
This method is also know as "digging towards fear of dying" method, as it was proven out that all fears that we have eventually lead to fear of dying.
Again, try this for yourself and you will see that it is really so.
You begin by asking yourself the question for a situation where you experience worry or anxiety. Whatever answer you get, you ask the same question on it again. You keep going as deep as you are prepared to go, uncovering layers and layers of subconscious garbage along the way.
Example: I worry about not passing the exam.
What is the worst thing that can happen to me if I don't pass the exam? – I will fail
What is the worst thing that can happen to me if I fail? – I will be embarrassed
What is the worst thing that can happen to me if I get embarrassed? – I will be ridiculed and expelled from the society
What is the worst thing that can happen to me if I get ridiculed and expelled from the society? – I will die.
Just by asking myself questions in this way, I can recognize that my mind is feeding me misinformation, as in reality I will probably not die if I fail the exam.
But I can see that in the background it was this fear of dying present, and now when I clearly see it, I can decide it is ridiculous and just let it go. After all, it's just my decision what I hold in mind and on what I focus.
Allowing myself to experience internally the thing I worry about
I usually start this technique immediately after the first one, when I get to the fear of dying. When I am in a safe place, I just allow myself to experience this feeling, without wanting to separate myself from it or change it or make it leave in any other way or form. What I have personally noticed throughout the years of working with feelings, is that they all want to leave, if I allow them.
I allow myself to feel the fear of dying, in other words just to sit quietly looking at it internally, without doing anything in particular, providing and being a space where that feeling can be safely felt.
And what I notice is that the feeling naturally dissolves, and I am left in a much more peaceful state where I can be strong enough to just decide to stop worrying about the subject in the first place.
Conclusion
If you red my post carefully you saw that worrying is actually holding a negative picture about some person or situation in your mind. By doing that we are using the power of our focus and everything that we accept (or not accept) we are, to help bring that experience or situation about into the "real world."
Use the above mentioned techniques to start dissolving the energy around worry, and as always if you need some help or assistance check out the reviews and recommendation page for some great courses and books that could help immensely with this subject.
My advise would be simply to decide to drop this nasty habit. It might take some time for you to be able to do it, but then again you took your time to learn how to worry. Now it is just a matter of persistence in unlearning what is no longer serving you.
Please comment bellow if you find the information useful or would like to share your point of view. I appreciate all views 🙂