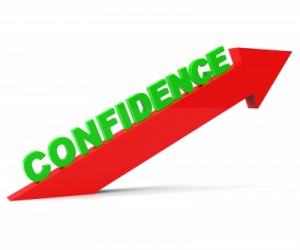 Strong self-confidence and high self-esteem are really important for the quality of our lives and are a necessary building block in our personal development work.
In this article I will show you some simple techniques that you can use to build self-confidence.
Importance of self-esteem and self-confidence
Low self-esteem is having an overall negative opinion of yourself, usually characterized by judging and evaluating yourself negatively.
People who have low self-esteem generally have a rigid and strong negative belief about themselves.
These beliefs are often taken as unchallenged truths or facts about themselves, thus resulting in a negative impact on a person and their life.
Negative impact of these limiting beliefs can be manifested in different ways:
Always talking negatively and criticizing ourselves
Putting ourselves down or acting as "escape goats" when things don't work or go wrong
Rarely accepting compliments
Taking too much responsibility for everything
Stressing out the mistakes and forgetting all the good things and life achievements
Minimizing our success stories (downplaying them)
Not stretching out of our comfort zone by avoiding unfamiliar situations, people or events
Justifying your success with outside factors, like luck, favorable conditions, etc.
As you can see, there are a lot of ways in which having a low self-esteem ultimately rules our lives.

Development and creation of limiting self-beliefs (our childhood wounds)
Our limiting self-beliefs were created with the experiences we have had during our early childhood and adolescence years.
They continue to be reinforced by our day-to-day experiences as well as continuous interaction with our friends and family and factors like society standards and norms, Hollywood (media) stereotypes, etc.
Some of the experiences which might lead to low self-esteem could be:
Perfection demanding parents
Being picked on for being different
Facing rejections from family, friends and/or lovers
Huge embarrassments when we were young
Lack of encouragement
Neglect or physical/mental abuse
Common low self-esteem beliefs
I am not worthy or good enough
I am not important
Nobody loves me
I can never do it right

Reinforcement of negative beliefs with our stories
You will usually recognize a strong belief because you will be using words like "always" and "never" when you think or talk to someone about them.
For example, the belief "I am not worthy or good enough" if explained will probably have justifications like "I was never praised for my accomplishments" or "I was always wrong". It's important to notice because it can help you in your work on increasing your self-confidence.
Strong beliefs create filters in our minds, meaning they don't allow positive examples to be noticed, but rather stress out negative examples. They in a literal matter of speaking, make us blind.
As we go throughout the day we gather information that actually confirms our negative self-beliefs because we focus more of our attention to negative events that confirm these beliefs. There is an old saying that people would rather be right than happy.
No matter what belief you have about yourself, your mind will spend a better portion of the day trying to validate that belief.
Events from our childhood or early days may be the starting point for the development of negative self-beliefs and low self-esteem, but as we experience specific situations in our daily lives which resonate with those beliefs, they get activated and strengthened.

Techniques for releasing the feelings of self-doubt
While we cannot change past experiences, we can start to change the things we do right now which are keeping our beliefs going.
We can start to challenge the negative ideas that we have developed about ourselves, and start to challenge low self-esteem while slowly building self-confidence.
The first technique is to directly challenge your beliefs, upfront. Begin by asking yourself following set of questions:
Am I absolutely sure that what I am thinking right now is the truth without any doubt whatsoever?
If yes, could I welcome this though (or thoughts) without wanting to do anything about them
Could I allow the thoughts to be present in my awareness, just for now?
Now, could I allow them to leave, if they choose so?
Would I allow them to leave?
When?
Do each step carefully and slowly, giving yourself time and space to deal with those thoughts that will start to show up in your mind.
And allow yourself to be OK with whatever answer you get.
Just move through the steps with the intention of acceptance, healing and love.
Notice that thoughts just come and go, and if you allow it, they can leave forever.
But since we developed a habit out of collecting those thoughts, it may appear sometimes that it's difficult to let those thoughts go. And that is not the case.
We simply need some momentum in order to change the habit, that's all.
The second technique is to become more aware of the way we feel and the emotions we experience in the moment. The way we feel in turn leads to thinking patterns and action steps that we then take, so everything is connected.
Begin by noticing your feelings that show up. You can do this simply by thinking of a situation where you experienced self-doubt and then use the following technique to dissolve them.
Bring your awareness to your stomach or chest and you will notice an unwanted feeling or a contraction in your stomach or chest.
Now, open a door right over that feeling, that contraction, wide open, and allow the energy to pass through, simply allow it to leave.
Now check, see if you already feel less bothered than you did a moment ago?
Notice the difference? Even if it is a small about at first, it is still in a positive direction and you are acknowledging you're moving in the right direction.
Continue letting go of unwanted energy.
If you don't notice a difference or if you feel stuck, say need to say an honest Yes to the feeling.
Check and see if you have been feeling frustrated or fearful?
On a scale from 1 to 10, with 10 being the most frustrated/fearful and 1 being the least, where are you right now with regard to the feeling?
Can you see you have been saying No to the frustration/fear?
You don't like the feeling, you have been saying No to it, right? So, when you say No to it, you're actually collecting it.
Now can you say Yes to the frustration/fear so that you can let it go? Say yes to it even more. And even more. And even more.
Now check. On a scale of 1-10 where are you now with the frustration/fear?
Saying Yes helps you let go of all feelings. Saying No just collects them.
So now instead of pushing down on it, can you just invite the rest of it up? Say yes to the remaining frustration/fear and just let it come up and out.
Sometimes with fear you just have to pull your shoulders back and let the fear come shooting right out.
Check and notice you moved even if it is a small amount at first it is still in a positive direction, and you're acknowledging you're in the right direction.
Continue letting go of unwanted energy until you are comfortable with the situation.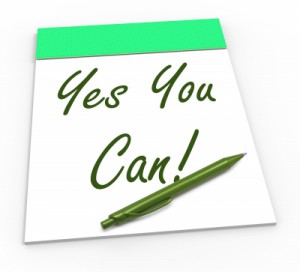 Conclusion
As you can see, there is a way out of this vicious cycle of low self-confidence and low self-esteem. The real personal development takes place when you decide that you will no longer be a slave to your past conditioning and programs, but a master of your life and your state of being.
We need to recognize that low self-esteem and low self-confidence are not ultimate truths, but simply a strong beliefs that we have repeated to ourselves for a long period of time and are strongly ingrained in our subconscious mind.
That is good news because if we were the ones who learned them, we are also the ones who can unlearn them.
We can decide to learn something new instead, thus changing our thoughts and in that way changing our lives.
If you are interested in the single most effective technique to build self-confidence, I invite you to check out my Lester Levenson and Release Technique article or my reviews and recommendation page, where I suggest resources that can really help with letting go of self-doubt and your limiting beliefs as well as with increasing or building (if you have to start from scratch) your self-confidence.
Much love,
Sinisa
Images courtesy of Stuart Miles at FreeDigitalPhotos.net